The AirStage - Goin' Mobile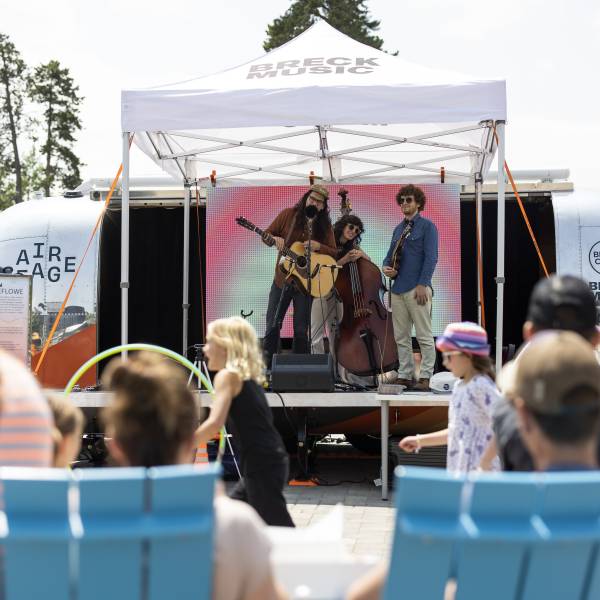 AirStage Summer Après
Looking for a friendly place with great views and mountain charm to relax after your adventure? Hike, bike or bus to the Breckenridge Arts District and enjoy outdoor drafts, crafts and live music on the AirStage every Friday from mid-June to mid-August.  Bring a picnic blanket, grab dinner to go and let the kids play on the lawn while you catch up with friends and family. Well-behaved pups on leashes are welcome! 
Community Art Project
Swing by the Robert Whyte House during the event to join Artist-In-Residence Mary Robinson in creating a community fiber art project from repurposed materials. Learn how to create beads from repurposed paper and fabric; create new fabric from scrap thread and yarn; create raw-edged appliqué with repurposed fabric; and printing with and on repurposed fabric.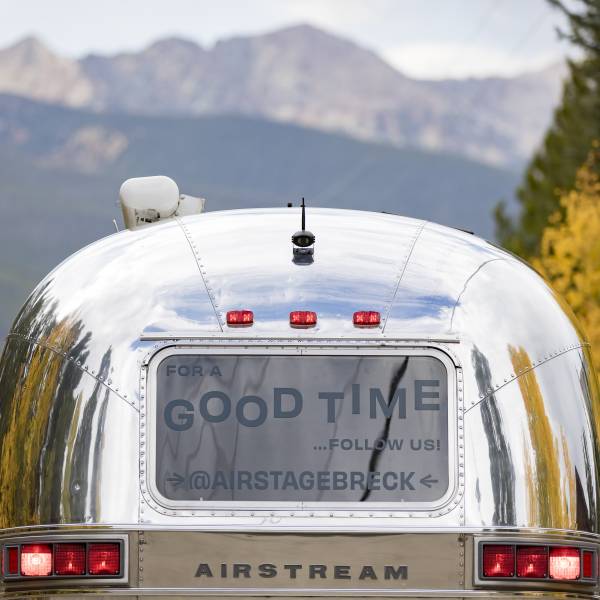 About the AirStage
Breck Create takes concerts outside, on the road and into your neighborhood with the AirStage, a mobile stage inside the shell of an Airstream that was unveiled in the summer of 2021. Silver Bullet Trailers retrofitted the 1975 Airstream Ambassador Travel Trailer to accommodate a 14.5-foot wide by 9-foot deep stage. Performances at the AirStage include neighborhood concerts, family-friendly pop-ups, artist residencies and special donor events as well as programming that supports Breck Create. In general, these are free events with the goal of connecting neighbors within the communities of Breckenridge and greater Summit County.
Block Parties
The AirStage is a regular attraction at special events on the Ridge Street Art Square on the Arts District Campus as well as summer Block Parties. Block Parties are community gatherings throughout Breckenridge and beyond. Block Party locations are determined by community interest and location scouting by the event production team at Breck Create. 
The AirStage would not be possible without generous support from the following:
BGV Gives
Sue & Howard Carver
Laura & Jerry Dziedzic
Paul Finkel & Barbara Strauss
Jill & David Hughes
Martin Inglis - In Memory of Sue Inglis
Greg Oswald
The Summit Foundation
Marilyn & Bill Taylor
Janey & Russ Trowbridge - In Memory of Cherry & Joe Gray
Wendy & Jack Wolfe
Mary Jane & Hans Wurster
2023 Block Parties Sponsors