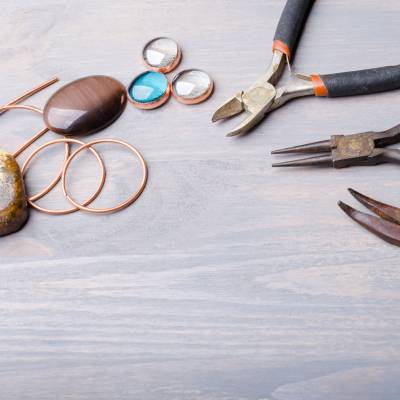 Advanced Metalsmithing: Stone Setting Techniques
This 2 day workshop will explore stone settings; tubes, prongs and/or bezels. Working with sterling silver, cabochon stones, and faceted cubic zirconia, participants will design, fabricate and complete 1 to 2 wearable pieces of jewelry. Soldering experience requested with some…
This 2 day workshop will explore stone settings; tubes, prongs and/or bezels. Working with sterling silver, cabochon stones, and faceted cubic zirconia, participants will design, fabricate and complete 1 to 2 wearable pieces of jewelry. Soldering experience requested with some metalsmithing techniques experience of sawing and fabrication would be recommended for the most successful experience.
PLEASE NOTE: Previous metalsmithing experience is required for this class. You must register for and attend both days of this workshop.
Pricing
Breck Create Members: $75
Non-Members: $100
The cost of the class includes materials and tools.
Ages
Participants must be 17 or older to participate.
Instructor
Sharon Speedy
Check-in
For classes taking place on the Arts District campus, please check-in with the instructor at the class location.
Jun 30, Jul 1
•
1:00pm
, Friday; 10:00am, Saturday
Jul 21, 22
•
1:00pm
, Friday; 10:00am, Saturday