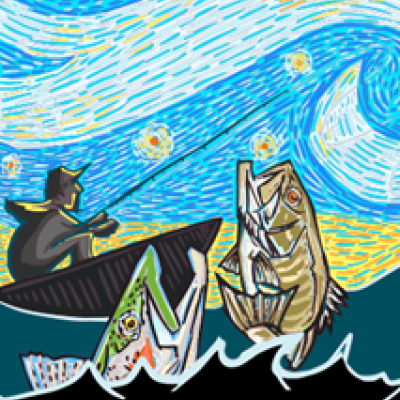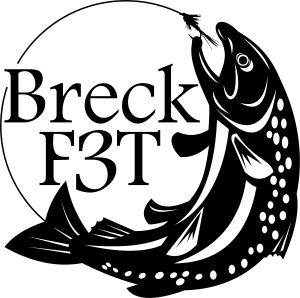 Breckenridge Fly Fishing Film
GA – Seated (First come first serve seating)
The annual Breckenridge Fly Fishing Film Tour is a benefit event offering a traveling roadshow of the best fly fishing films in the world. While the event is a collection of great cinematography, the BreckF3T aims to create community and kick-off the 2023 fly angling season right by…
The annual Breckenridge Fly Fishing Film Tour is a benefit event offering a traveling roadshow of the best fly fishing films in the world. While the event is a collection of great cinematography, the BreckF3T aims to create community and kick-off the 2023 fly angling season right by supporting disabled veterans and local conservation efforts.
This year's BreckF3T will include a raffle of F3T sponsor- and Summit County fly shop-donated gear, trips and other amazing items. Check out the up-to-date list of raffle items at www.blueriverwatershed.org under 'Events'. Last year we had over $10,000 worth of raffle items for the renowned 'BreckF3T Speed Raffle!. You are in the game at $5 a raffle ticket. All proceeds for this event go to the Blue River Watershed Group and Project Healing Waters Fly Fishing - Colorado Alpine program. 
The 17th annual FLY FISHING FILM TOUR (F3T) presented by Costa, YETI, and Simms hits Breckenridge with a top notch selection of short films that are sure to get you fired up for the season ahead. The 2023 show will feature locations from Cuba to Patagonia, Mexico to Australia, Alaska, Wyoming, the Deep South, Massachusetts and beyond.
Experience the achievement of a permit slam, follow the journey of one boy from Mexico to the waters of Wyoming, explore the best international waters and compete for the legendary belt buckle. Join us for a journey of adventure, friendship and the best fly fishing action. The F3T is the original and largest fly fishing film event of its kind. Come for the action and stay for the giveaways and camaraderie that will feed your fishing addiction.
Doors open at 6pm with the films starting at 7pm. Thanks to Angry James Brewery, our local beer sponsor, for offering a variety of beer styles for your F3T evening. Food/beer and raffle tickets all for $5.
Get your $25 tickets in advance here online or in-person at the Old Masonic Hall Ticket Office or the Breckenridge Welcome Center. You can only get your $25 ticket on the day of show (if still available) at the Riverwalk Ticket Office.
For the stoke reels and updates go to breckf3t.com and flyfilmtour.com, and follow us on social at @breckf3t and @flyfishingfilmtour.