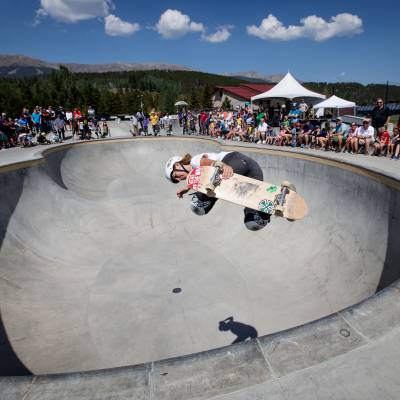 In partnership with Breckenridge Recreation Center
Concrete Jams: Skate + Jazz
+ Pro Skater Jordyn Barratt, Manycolors, DJ Mikey Thunder
Breckenridge International Festival of Arts
Skateboarding and jazz collide as BIFA brings together athletes and artists in unexpected ways. Essential to both disciplines is the ability to find an individual groove. Therefore, this 360-degree immersion showcases the art of improvisation in both music and sport, offering a new…
Skateboarding and jazz collide as BIFA brings together athletes and artists in unexpected ways. Essential to both disciplines is the ability to find an individual groove. Therefore, this 360-degree immersion showcases the art of improvisation in both music and sport, offering a new kind of performance art: the bowl as bandstand. 
The exhibition begins with an open skate at 10am featuring music by DJ Mikey Thunder. At 11am, nationally celebrated professional skateboarder Jordyn Barratt and friends will demo and improvise to live music by Denver-based band Manycolors featuring trumpeter, Shane Endsley. Afterward at 12pm, the community is invited to join in for an open-skate party.   
This event will happen rain or shine, however if conditions are poor, the safety of the athletes will be the top priority.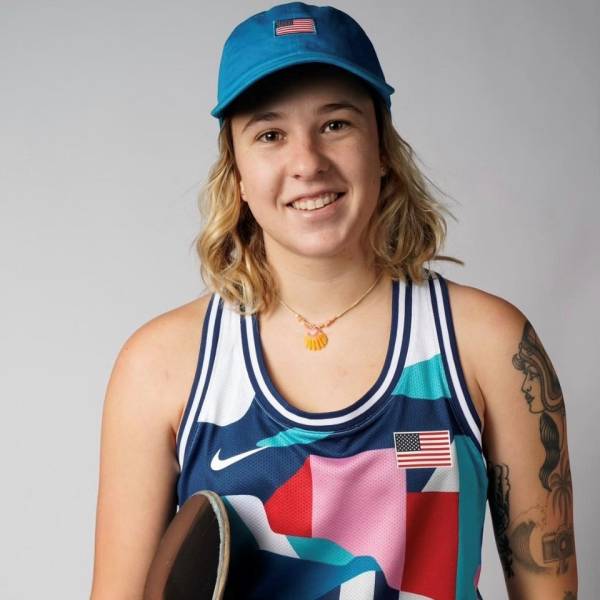 About Jordyn Barratt
Jordyn grew up on the North Shore oh O`ahu in the beach town of  Hale'iwa known for its huge waves in the Winter and calm clear blue water the rest of the year.  
She  swam the ocean and surfed before she was old enough for kindergarten. Raised by a single Mom who wanted Jordyn to spend her days running around outdoors and learning about nature, the ocean was their playground. 
When Jordyn was in sixth grade a skatepark opened down the street from where they lived. Some school friends asked her to join them there and loaned her a board to try out the new park. She was instantly hooked and begged her Mom to go get a board of her own.  
At a young age it was clear that Jordyn had a strong passion for  Skateboarding as well as a tenacity to take the slams and  keep coming back to try again. She signed up for local competitions on the island and was always against the boys because there were never more than a couple girls which wasn't enough to make their own division.    
By 8th grade she started going to the mainland for Skate Camps and Competitions, this time with a handful of girls. She began  competing at bigger events that would bring girls from all over the world and she was often getting on the podium which just fueled her passion.  
When it was time to start High School, it was clear that Jordyn needed better and bigger parks to skate in so she and her Mom decided to move to Encinitas, California,  a place many Pro Skateboarders called home. She started training harder, skating huge bowls and ramps and traveling to  Skateboard Events all around the World. She loved competing and especially loved getting on the podium.  
In 2016 she was invited to be an alternate in the Women's Skateboard Park event at the X-Games 2016. The night before the contest she got the call that a girl was injured and now Jordyn was officially in her first Pro Contest. She was 17 years old and took home a Bronze Medal. That same year she became the first female to compete in both surfing and skateboarding  at the VANS U.S. Open in Huntington Beach and she was also the first woman to qualify for and compete at the Summer Dew Tour. That same year she won the Vans Girls Combi Bowl pool classic against her heros and fellow Pro Skaters. 
Since then she has traveled the World many times over and competed in many countries. In 2016 when it was announced that Surfing and Skateboarding would be in the 2020 Olympics she had a decision to make as to which sport to work on the hardest. She chose Skateboarding and was one of  the inaugural U.S.A Skateboarding National Team members and went on to qualify and compete at the 2020 Tokyo Olympic Games in the Women's Park division. 
She now has her sights set on the Paris 2024 Olympics and has just recently been elected to be on the Team USA Skateboarding Athlete Advisory Council.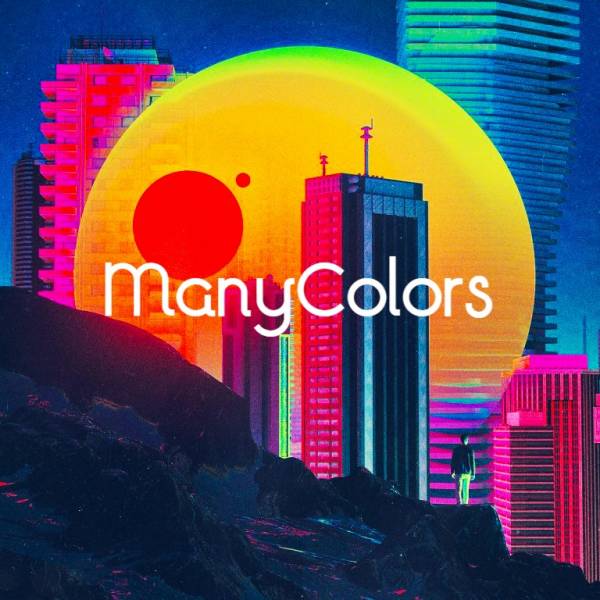 About Manycolors
Manycolors is a four piece band that opens up new musical space by using a hip-hop format to explore chords and motifs usually reserved for jazz. The band uses lush and spacious lofi soundscapes that surround the listener with layers of subtle textures and heavy backbeats.
Featuring Shane Endsley
Trumpeter and drummer Shane Endsley is a founding member of the Grammy nominated group Kneebody and was named by DownBeat magazine as one of the "Top 25″ trumpeters of his generation. A truly modern and dynamic musician, he can be found on recordings with innovative jazz instrumentalists like Steve Coleman, Mark Guiliana, and Donny McCaslin, as well as appearances with folk, rock, and pop icons like Ani DiFranco, Pearl Jam, and Shakira. 
Learn more about their additional performances throughout the 10-day festival.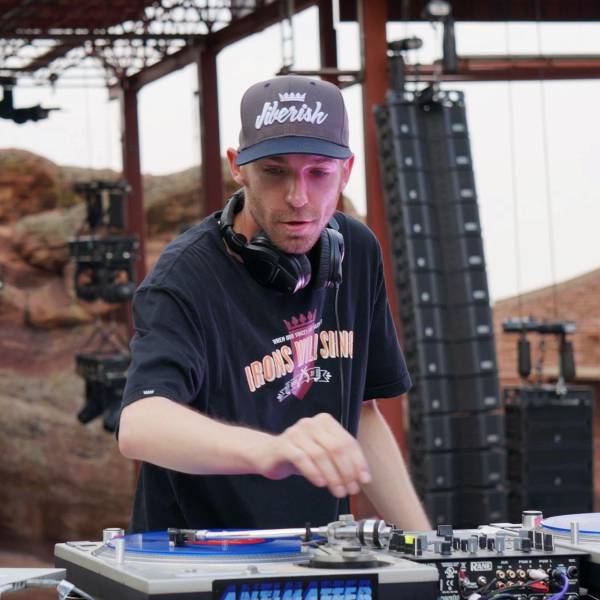 About Mikey Thunder
Mikey Thunder likes to party. But more than that, Mikey Thunder just so happens to be the party. Thunder spins a genre-blending, bass-driven partyrock, fusing banging electronic beats with funk, hip-hop, soul, jazz, blues, swing, reggae and anything else the party may call for on the fly. With 19 years in the game, he's mastered the art of improvisation with an uncanny ability to work with and rework the vibe of the party with precision. If you're a true connoisseur of the Colorado music scene, you've seen Mikey share the stage with any number of your favorite artists- no matter the genre.
It all began for Mikey at the age of 15 when he discovered DJing in Springfield , Mass. Thru friends older brother's record collections and the Hiphop scene in the city. From there he moved up to Burlington Vt. and immersed himself in the diverse musical culture. In the fall of 1999, he relocated to the mountains of Jackson Hole where he was soon kidnapped by Michael Franti and Spearhead for the Stay Human Tour. After opening for Spearhead in Jackson Hole, Thunder was handpicked by Michael Franti to open the rest of the tour, where he mixed beats into their sets, during set break, and scratched with their beatboxer, Radioactive.
After the Spearhead tour Mikey relocated to Boulder and continued to pursue his musical career. At that time Thunder also was an Atari playing stuntman/ DJ in the band Sonar. The band shared the stage with the Wailers at the Winter Olympics in Salt Lake City, the String Cheese Incident, and played Hightimes Magazine's SXSW party, and the Cannabis Cup in Amsterdam. In the fall of 2009 Mikey joined the Pretty Lights crew, opened for over 30 shows on their tours and performed cuts on the Making Up a Changing Mind EP, released in 2010. He also has played the sold out Red Rocks Amphitheater runs with PL in 2012/13/14.
Since that time, he has made his presence known in every single facet of the Colorado music industry. Over the years he has shared the stage with an extremely diverse range of musicians, including (but certainly not limited to): Bassnectar, The Glitch Mob, The Disco Biscuits, Boombox, Soul Live, Lettuce, The Motet, Michal Menert, Nightmares on Wax, Mr. Scruff, DJ Krush, Bonobo, Z Trip, DJ Qbert, Pete Rock, DJ Premier, Jurassic 5, Slick Rick, Method Man, Raekwon, Ghostface killa, Red Man, Juicy J, and Big Boi of Outkast. Additionally, he has been prominently featured on such festivals as Shambhala, Sonic Bloom, Snowball, Global Dance Festival, and many others.
Mikey Thunder's true talent lies in his versatility. Every Thunder performance presents something familiar in an entirely unfamiliar way, as well as something unfamiliar presented in a way that is immediately recognizable as Thunder.