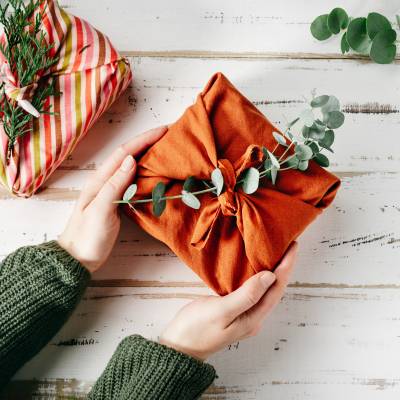 Eco & Ethical Holiday Giving
+ w/ Minimal Impact
This workshop is first come, first served, and the max capacity is 20 participants.
An environmentalist's guide to giving thoughtfully!
Join Jenny Hammock, a local zero waste expert and small business owner (Minimal Impact), to learn how to give gifts in a way that is both eco-friendly and ethical this holiday season! In this workshop, you will learn how wasteful the holiday season can be and solutions like how to choose sustainable and ethical gifts, how to wrap those gifts using reusable materials (furoshiki), and give gifts that are truly meaningful to your loved ones.
Pricing
Free
Age Requirement
All ages welcome. Parents, please attend with your children.
Instructor
Jenny Hammock from Minimal Impact
Check-in
For classes taking place on the Arts District campus, please check-in with the instructor at the class location.
Dec 02, 2023
•
11:00am–12:00pm
, Saturday