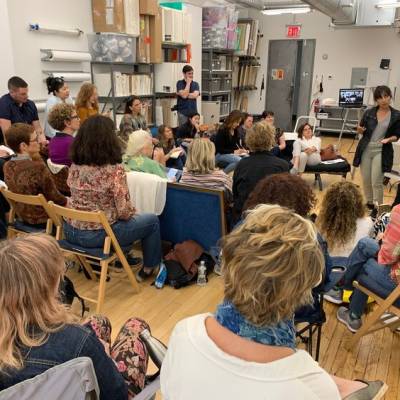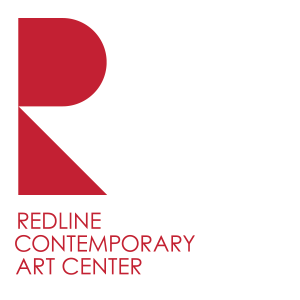 Gathering at Breck Create: Needs, Wants, Gives
Workshop with Exhibiting Artist Sharon Louden
This workshop emphasizes community building, network strengthening, and skill-set sharing. Preparation for the workshop encourages participants to bring their ideas of needs, wants and what they can give to the gathering. Enjoy a festive atmosphere while engaging in meaningful…
This workshop emphasizes community building, network strengthening, and skill-set sharing. Preparation for the workshop encourages participants to bring their ideas of needs, wants and what they can give to the gathering. Enjoy a festive atmosphere while engaging in meaningful exchange with artists, culture bearers, creatives, healers, and social service workers of different age groups, cultures, and geography.
Join us immediately following the workshop for the opening reception of Sharon Louden's solo exhibition, Barriers to Entry.
In Collaboration with RedLine Contemporary Art Center
Above Image: Sharon Louden in her studio in Dumbo, New York, with participants from her Creative Capital workshop, 2019. Photo credit: Vinson Valega.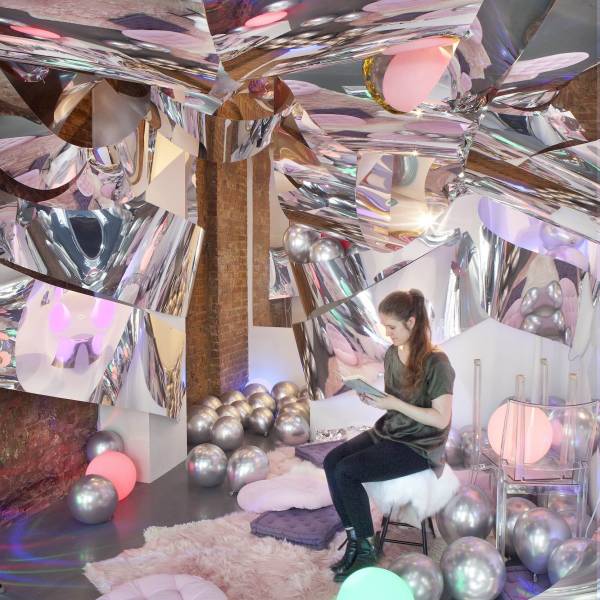 Above: "Origins" at signs and symbols gallery, New York, NY (2019).