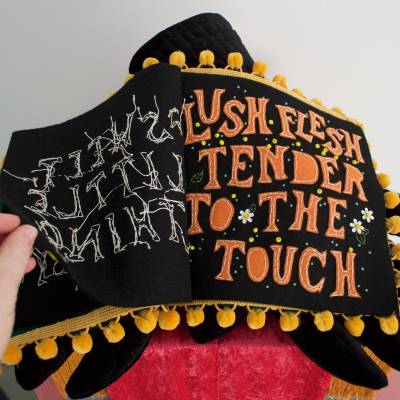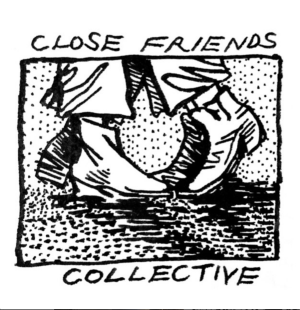 Gay Love Letters + Artist Talk
In collaboration with Close Friends Collective
Celebrate this Valentine's Day by enjoying a night of poetry and history, surrounded by Breck Create's newest exhibition, In Plain Sight: Queer Rural Narratives from the Water and the Land. The event begins with informal artist talks from exhibiting artists Ben Cuevas and…
Celebrate this Valentine's Day by enjoying a night of poetry and history, surrounded by Breck Create's newest exhibition, In Plain Sight: Queer Rural Narratives from the Water and the Land. The event begins with informal artist talks from exhibiting artists Ben Cuevas and Janie Stamm. What follows is a time capsule of gay love, with letters and poems by queer authors of the twentieth and twenty-first centuries read by the artists and Summit County community members. Many of the love letters have a rural background, in keeping with the theme of In Plain Sight, and several will be read by the authors. Kindle your romantic spirit by listening to literary art that ranges from sentimental, to profound, to even a little bit racy.
Close Friends Collective is a queer public history collective based in NYC. They are artists, academics, and performers with a passion for public history. They work in partnership with Henry Street Settlement and Bluestockings Cooperative to give queer history walking tours of the Lower East Side. You can follow their work at closefriends.gay.
Above: Janie Stamm, Orange Blossom Baby (Devotion)
Feb 14, 2024
•
5:30pm–7:30pm
, Wednesday
Doors @ 5pm
Gay Love Letters: Call for Authors and Readers
Breck Create invites local and regional queer authors to submit original work. Letter and poem submissions are due January 1, 2024. Preference will generally be given to shorter submissions (5 minutes or fewer). Accepted authors will read their work to a public audience on 2/14/24 and will receive a $50 artist fee.
If you are interested in serving as a reader at the event but do not want to submit your own work, that is also welcome! Please complete the same application form (below) by January 1.