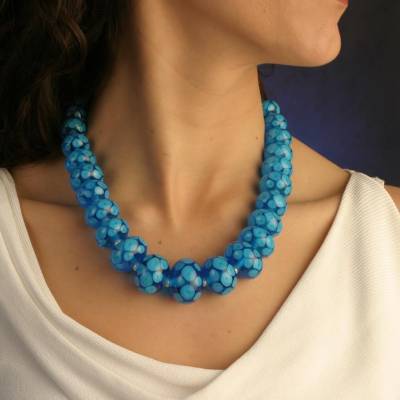 Glass Blown Beads + Jewelry
Students will participate in a 2 day class which entails one day of glass bead making followed by one day of making jewelry using their very own glass beads.  Day 1 will be spent in the glassblowing studio.  You will learn various techniques to create colorful and unique glass…
Students will participate in a 2 day class which entails one day of glass bead making followed by one day of making jewelry using their very own glass beads.  Day 1 will be spent in the glassblowing studio.  You will learn various techniques to create colorful and unique glass beads.  Day 2 will be spent in the classroom creating beautiful jewelry using your own handmade glass beads. Embellish yourself and your friends with some of your beautifully hand made jewelry creations.  Please wear cotton clothing and closed toe shoes, and you must attend both days of the workshop.
Pricing
Breck Create Members: $60
Non-members: $80
The cost of the class includes materials and tools.
Age Requirement
Participants must be 17 or older to participate.
Instructor
Tricia Stokes
Check-in
For classes taking place on the Arts District campus, please check-in with the instructor at the class location.