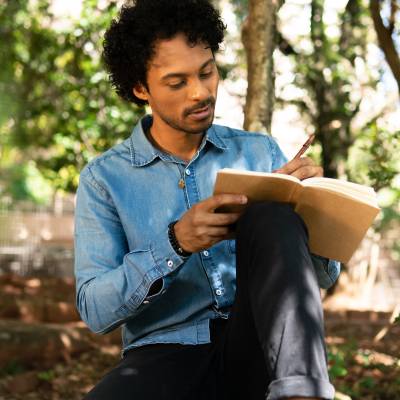 Hike & Write: Inspiration from the Forest
Are you a writer that draws from your natural surroundings? Join local creative writer Liv Syptak for a morning of hiking and putting words on paper. In this class, participants will learn to find the always-at-hand creative spark and practice "seeing like an artist."…
Are you a writer that draws from your natural surroundings? Join local creative writer Liv Syptak for a morning of hiking and putting words on paper. In this class, participants will learn to find the always-at-hand creative spark and practice "seeing like an artist." Take a walk looking for what calls your attention and writing from those sensations.
Pricing
Breck Create Members: $15
Non-Members: $20
Age Requirement
Participants must be 17 or older to participate.
Instructor
Liv Syptak
Check-in
For classes taking place on the Arts District campus, please check-in with the instructor at the class location.