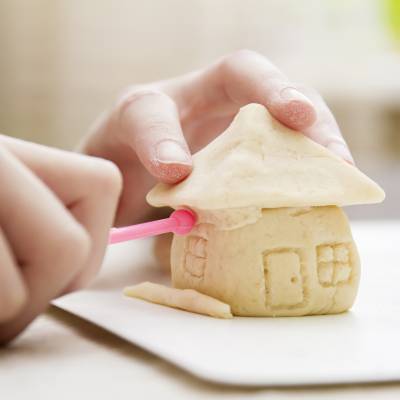 Human Habitats - Clay Sculpture for Kids
Welcome to the fun and exciting world of clay hand-building! This summer we will make miniature human habitats from around the world using techniques in slab building, sculpting, coiling and pinch potting. Educational facts and photos will be introduced with a focus on the habitat of…
Welcome to the fun and exciting world of clay hand-building! This summer we will make miniature human habitats from around the world using techniques in slab building, sculpting, coiling and pinch potting. Educational facts and photos will be introduced with a focus on the habitat of the week. Each structure will be approximately 4-6 inches and will be kiln fired once the clay is dry. Pick up times will be announced at the end of class. No experience necessary. All supplies provided.
Pricing
Breck Create Members: $12
Non-Members: $15
The cost of the class includes materials and tools.
Ages
Participants must be 6 or older to participate. 
Instructor
Tracy Bligh
Check-in
For classes taking place on the Arts District campus, please check-in with the instructor at the class location.
Please note that if after several redirections from the instructor, your youth is struggling to maintain appropriate behaviors, remain engaged with the class activities or is compromising the safety of themselves or others we will contact you to pick them up before the end of class. No refunds will be given in this instance.
To offer a high-quality experience for all participants, if you need to register for 4 or more spots, we recommend that you contact Drea Edwards at drea@breckcreate.org to arrange a private youth class.
Project Calendar:
Jun 8: Log Cabin
Jun 15: Teepee
Jun 22: Adobe House
Jun 29: Igloo
Jul 6: Thatched Roof Cottage
Jul 13: Hanok
Jul 20: Rondavel
Jul 27: Yurt
Aug 3: A-Frame
Aug 10: Moroccan Palace