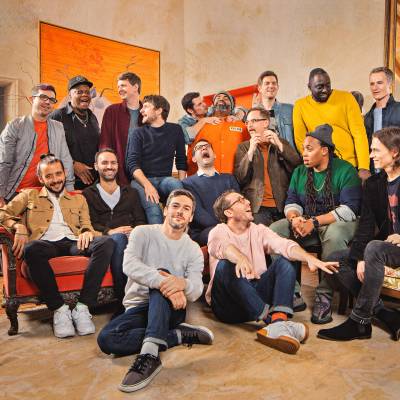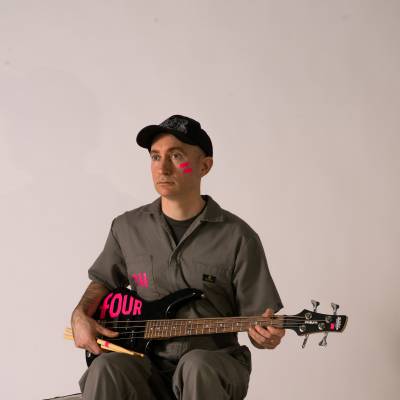 Presented by 105.5 The Colorado Sound
Snarky Puppy
+ Nate Wood - fOUR
GA – Standing Room Only / Limited Seating
After over a decade of relentless touring and recording in all but complete obscurity, the Texas-bred quasi-collective suddenly found itself held up by the press and public as one of the major figures in the jazz world. But as the category names for all five of the band's Grammy®…
After over a decade of relentless touring and recording in all but complete obscurity, the Texas-bred quasi-collective suddenly found itself held up by the press and public as one of the major figures in the jazz world. But as the category names for all five of the band's Grammy® awards would indicate (Best R&B Performance in 2014, Best Contemporary Instrumental Album in 2016, 2017, 2021, and 2023), Snarky Puppy isn't exactly a jazz band. It's not a fusion band, and it's definitely not a jam band. It's probably best to take Nate Chinen of the New York Times' advice, as stated in an online discussion about the group, to "take them for what they are, rather than judge them for what they're not."
Snarky Puppy is a collective of sorts with as many as 20 members in regular rotation. At its core, the band represents the convergence of both black and white American music culture with various accents from around the world. Japan, Argentina, Canada and the United Kingdom all have representation in the group's membership. But more than the cultural diversity of the individual players, the defining characteristic of Snarky Puppy's music is the joy of performing together in the perpetual push to grow creatively.
About Nate Wood - fOUR The Grammy Nominated multi-instrumentalist has created a project that is a truly ambitious take on going solo. Wood is playing everything — analog synths, drums, bass, guitar and vocals — at the same time! As well, he's recording every song in one pass with no overdubs, click track or pre-recorded backing tracks. "That's why it's called fOUR, because it's me with four limbs playing four instruments at once." fOUR veers from complex, space-y prog rock to electronic-tinged instrumentals.
Currently, fOUR has released a number of viral videos onYouTube and Facebook (where some of the clips have topped one million views). fOUR's first full length record "X.it" was released in the summer 2018, following with a performance on NPRs "Tiny Desk" in January 2019. Since then, fOUR has been touring around the globe with his one man show, most recently opening for Snarky Puppy in support of their new record. Nate Wood -fOUR's second record was released via GroundUP Music in April of 2023.
"Wood's brain splits attention between four synthesizers, an electric bass and a drum kit, all while singing about futurism. Wood plays all of fOUR's tunes in one take. No backing tracks. No overdubs. Nate Wood pulls us into an industrial, neon dystopia with tunes that stand alone as headphone music without the accompanying visuals, meticulously crafted and with precise execution. This isn't novelty music. You're hearing (and seeing) a mastermind songwriter and mad scientist at work." NPR Music
Nate is a founding member of the Grammy nominated quintet Kneebody. He has also performed or recorded with many notable artists including Taylor Hawkins and the Coattail Riders, Dave Grohl, Brian May and Roger Taylor (Queen), Chris Squire (Yes), Elliot Easton (The Cars), Chaka Khan, Wayne Krantz, Billy Childs, Tigran Hamasyan, Donny McCaslin, and many others. Nate is endorsed by Gretsch Drums, Istanbul Agop Cymbals, Promark Sticks, Remo Drumheads, Drum Workshop Hardware, D'addario Strings, Aguilar Amplification and Moollon instruments.
Sep 29, 2023
•
7:30pm
, Friday
Doors @ 7 PM