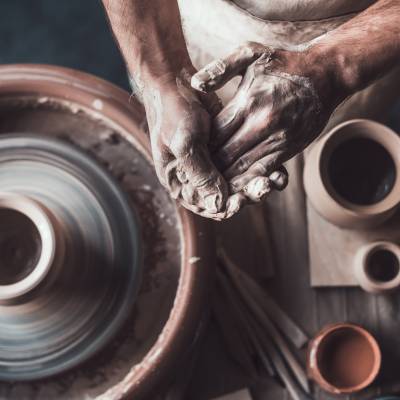 Open Studios are an opportunity to explore a medium independently. Studio technicians will be present to orient participants, but these sessions are not led by an instructor. Prior to attending on Open Studio session, participants must take a class in our facilities or be able to demonstrate experience with the respective medium.
Pricing
Breck Create Members: $12
Non-Members: $16
B-Clay and Buff Clay is available for purchase at $13 for 12.5 lbs., and recycled clay is available for purchase at $10 for 12.5 lbs. 
Age Requirement
Participants must be 17 or older to participate.
Check-in
Open Studio participants, even pre-registered, are required to check-in at Old Masonic Hall, 136 S. Main St., prior to using the studio.