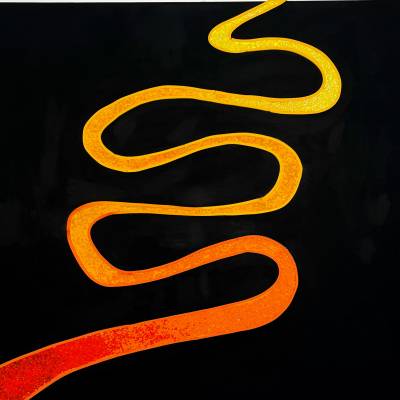 Exhibitions Coloradans and Our Shared Environment in Times of Challenge and Change
December 9 - January 7, 2024
Opening Reception
Friday, Dec 15, 5:30-8pm • Old Masonic Hall
Left: Maddie Sanders, Beautiful Disaster
When left outside in below-freezing weather, a wet wash of ink on top of a thick paper will freeze and dry, preserving an ice structure specific to the time and environment in which it was made. The quilt-like appearance not only evokes the spatial patterns in Molotch's snowpack maps but also represents the division, tangible and figurative, around water.
This group exhibition tells the story of how Coloradans are experiencing interrelated challenges of fire, drought, and water and air quality in their communities. It features collaborative work by Colorado Art Science Environment (CASE) fellows through the CU Boulder Office for Outreach and Engagement. The artwork reflects a dialogue between the perspectives of the artists, scientists and the artists' communities. The narrative depicted in the artwork moves beyond debates about climate change to confront, amplify, and make visible the connection all Coloradans have to our state's natural landscape, and, through our connection to place, to one another. It is only through building this basis for connection and relationship that Coloradans can move forward in collectively addressing pressing climate change issues.
The exhibition artwork explores tensions between the visible and invisible aspects of climate change in landscapes, from the insidious encroachment of beetle kill under bark to the shifting shape of groundwater flows beneath the earth's surface, to the complexities of air quality. Specific to Summit County, artist Hannah Taylor, through her partnership with CU Boulder snow scientist Noah Molotch, explores what warming winters look like in a community tethered to snow. In Taylor's work, reconstructed maps, frozen ink washes, and temporary installations strive to understand Dillon Reservoir's role in Colorado's waterways while reflecting the living details that accumulate into an understanding of place.
Left: Hannah Taylor, Frozen Ink Quilt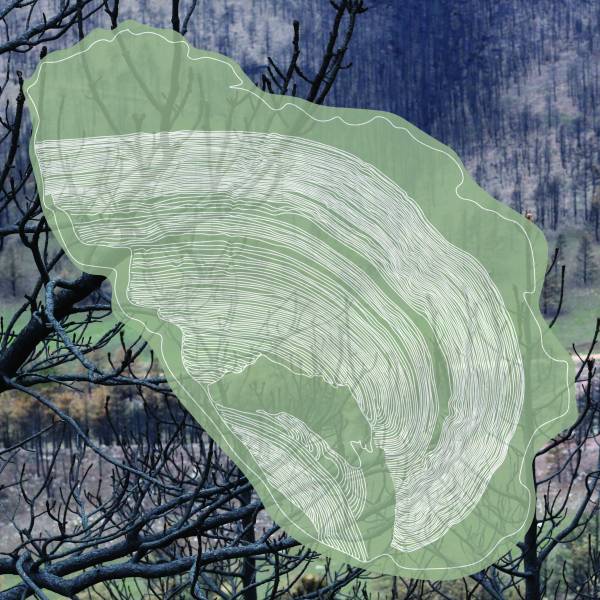 CASE Fellows teams are led by artists from across Colorado in partnership with scientists from CU Boulder. Led by the team's artist, each pair, with various forms of participation from communities, developed artwork to tell the story of pressing environmental and social issues of their location. To tie together the work geographically and illustrate the components of place, scientific data and artistic vision that informed the work, the exhibition also features eight "compiled" images in Mondrian-style squares that represent each site-specific project. The work was originally created for an exhibition at the Colorado State Capitol.
Learn more about the issues, the science and the collaboration among artists, scientists and their communities at the exhibition website: http://casefellows.buffscreate.net/
The CASE Fellows program and exhibition development is led by the CU Boulder Office for Outreach and Engagement in partnership with the CU Boulder Institute of Arctic and Alpine Research (INSTAAR) and Boulder County Arts Alliance. Contact program lead, Lisa Schwartz, PhD at Lisa.H.Schwartz@colorado.edu with any questions or interests in connecting with the exhibition.
Left: Amy Hoagland, Wildfire as Catalyst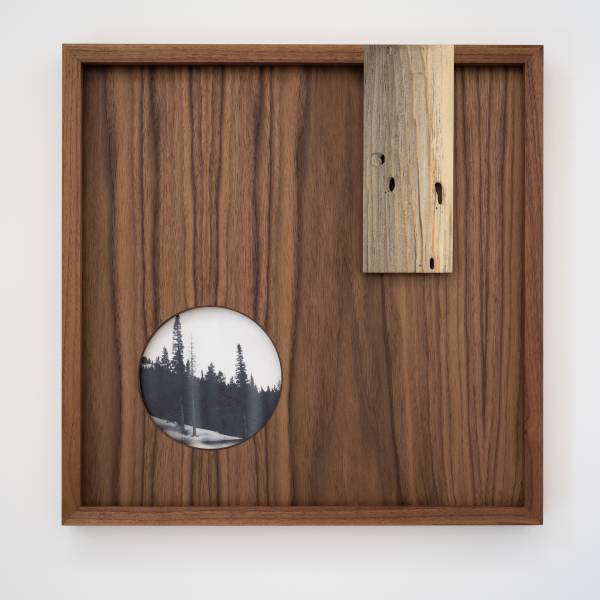 Exhibiting artists and scientists and their region of research:
Del Norte: Jocelyn Catterson (Artist), Holly Barnard (Scientist)
Durango: Maddie Sanders (Artist), Diane McKnight, Nicole Brooks (Scientists)
Frisco: Hannah Taylor (Artist), Noah Molotch (Scientist)
Grand Junction: TJ Smith (Artist), Ben Livneh (Scientist)
Salida: Beth Johnston (Artist), Kendi Davies (Scientist)
Boulder: Amy Hoagland (Artist),Tania Schoennagel (Scientist)
Colorado Springs: Darya Warner (Artist), Suzanne Anderson (Scientist)
Denver: Dennis Doyle (Artist), Bri Dobson (Scientist)
Right: Beth Johnston, Fade