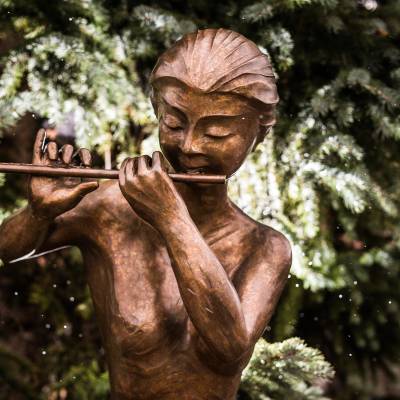 Public Art Athena First Flute + Lydia First Violin
A pair of bronze musicians plays a soundless duet of flute and strings from perches of stacked red slate outside the Riverwalk Center, where two local orchestras can often be found rehearsing. Athena First Flute and Lydia First Violin are the work of Michael Adams, once a fixture in the Summit County arts community. After the pieces appeared in the Sculpture on the Blue exhibit, the Breckenridge Music Festival purchased them for the public art collection as part of its 25th-anniversary celebration.
Donated by the Breckenridge Music Festival.
Artist
Michael Adams
From
Switzerland
Medium
Bronze and red slate
Installation Date
2006