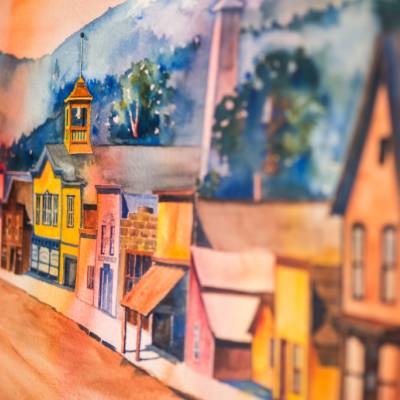 Public Art Main Street Sunset
Longtime local artist Ann Weaver donated her watercolor painting of historic Main Street Breckenridge in honor of the town's 150th anniversary. Among other subjects, Weaver specializes in the architectural details of mining towns, painting from historic black and white photographs in addition to real life. Although she now resides in Taos, she returns to the high country on a regular basis, offering workshops on watercolor painting for Wild About Colorado Art & Outdoor Festival, which benefits conservation initiatives of the Continental Divide Land Trust.
Donated by Ann Weaver.
Artist
Ann Weaver
From
Taos, New Mexico
Medium
Watercolor
Installation Date
2009