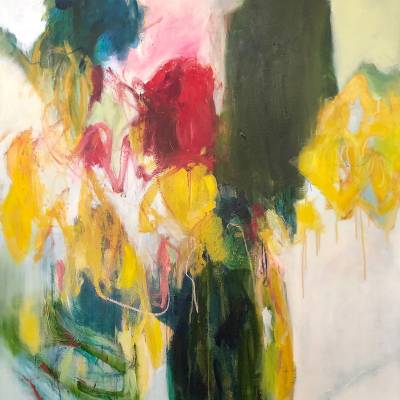 Artists in Residence Elisa Gomez
August 29 - December 2, 2023
Elisa Gomez is s Salt Lake City-based painter focusing on landscape through the lens of abstract expressionism. Her bright, floral palettes are often at odds with her chosen texture and gesture, resulting in works that create space through spontaneous and chance encounters. She is excited to re-connect with the Summit County community as a past resident and share her unconventional art practice with students. Gomez received her BFA from the University of Utah in 2010 and her Masters from Denver University in 2020 and has Gallery representation through Uprise Art, NY and Loft Gallery, Georgia.
from
Salt Lake City, Utah
medium
painting, drawing
website
instagram
In-School Programming
While in residence, Gomez will teach art classes at Snowy Peaks School and develop a coloring book about the Breckenridge Public Art Collection and Arts District Campus.
Sep 22, 2023
•
2:00pm
, Friday
2PM-5PM
(+ 20 More)