August 16 – 25, 2024
Breckenridge International Festival of Arts, or BIFA for short, is a 10-day celebration of Adventure + Creativity + Play. Local, national and international artist talent and organizations, both traditional and unconventional, mingle together to create an eclectic mix of music, dance, film, visual arts and family entertainment. Throughout the festival, Breck Create produces dozens of events throughout the cultural venues, public parks, trails and open spaces of Breckenridge.
This ten-day long celebration of art in all forms inspired by themes of environment and mountain culture is packed with options
Thrillist Denver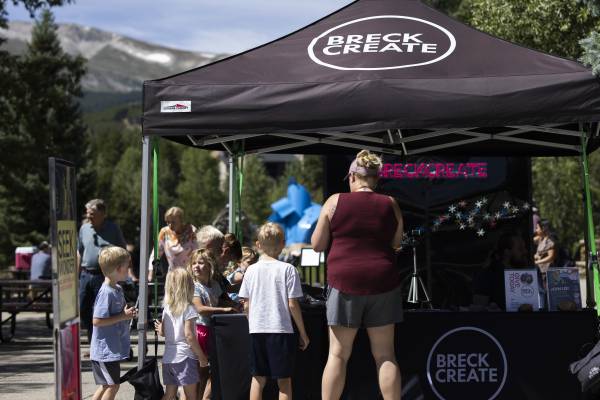 BIFA INFO + CRAFT TENT
The BIFA Info + Craft Tent is located on the Blue River Plaza. Stop by to pick up a daily schedule, to get questions answered and, of course, to create some art! The Blue River Plaza is located at 137 S. Main Street in downtown Breckenridge, right across the street from Old Masonic Hall.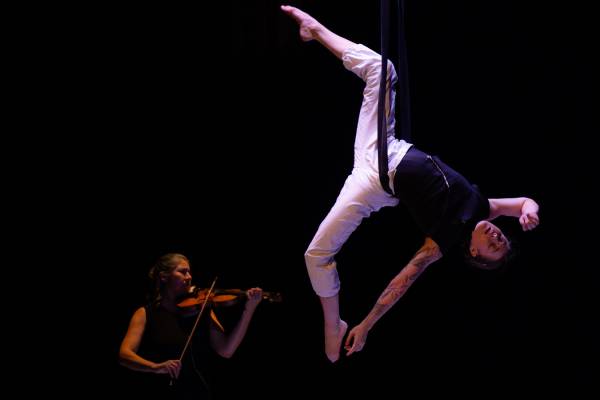 RESIDENT ARTISTS
Each year Breck Create invites international talent known for blurring the lines between artistic disciplines to reside in Breckenridge. Together we build a series of daring live performances, youth workshops and street performances in traditional and unconventional spaces across our community.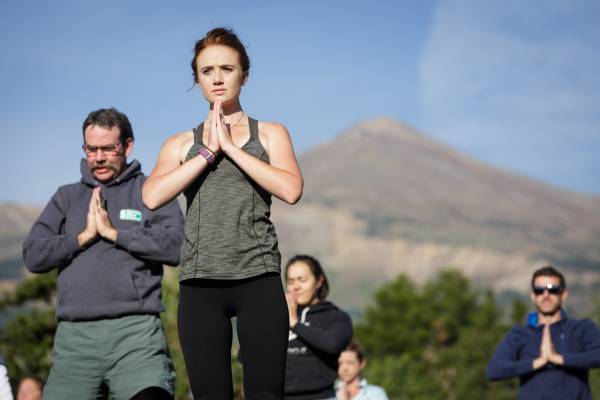 Acoustic Flow
Start each morning of the festival with a 60-minute gentle yoga class that combines music, nature and wellness along the relaxing shores of the Blue River.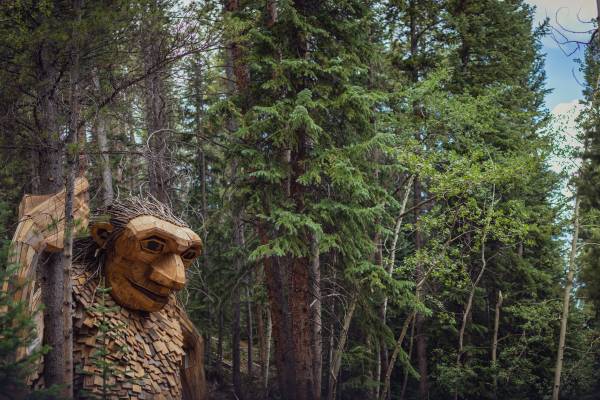 Trail Mix
Trail Mix combines art and nature whereby hikers follow a trail to an art installation. Art is accessible via three different trails, offering a range of accessibility.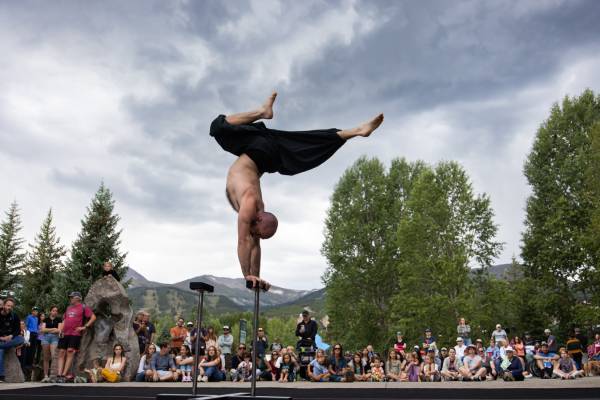 TEASERS
Get a taste of the internationally renowned performance artists gracing the festival's mainstage in public parks and open spaces around Breckenridge.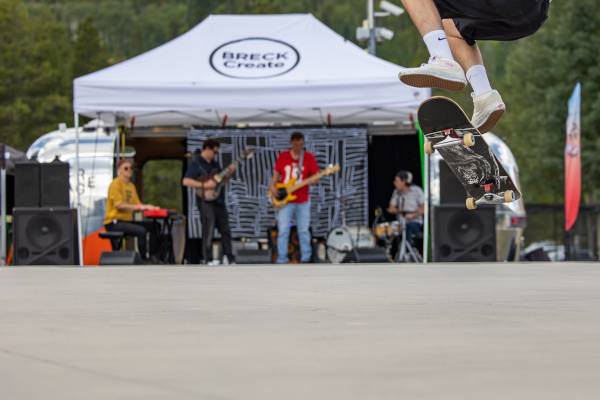 Concrete Jams: Skate + Jazz
Skateboarding and jazz collide in unexpected ways. This 360-degree immersion showcases the art of improvisation in both music and sport, offering the bowl as bandstand.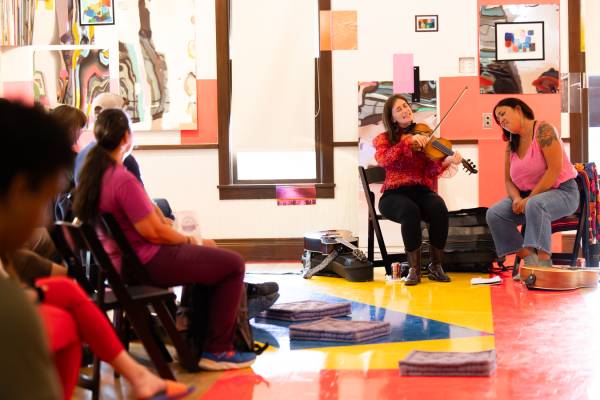 Wonder Hour
Join festival artists for 30-minute talks and performances while you enjoy the current exhibition.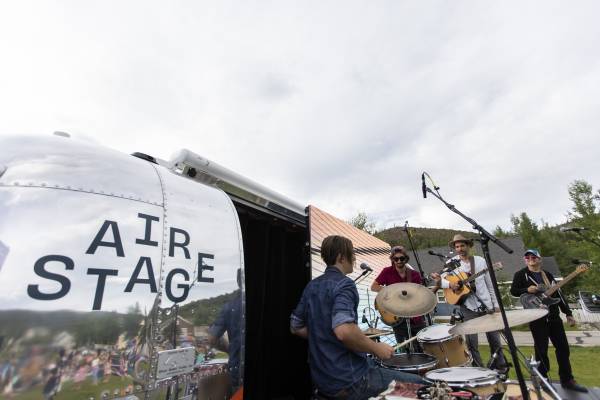 AirStage Summer Après
Hike, bike or bus to the Breckenridge Arts District to enjoy outdoor drafts, crafts and BIFA performing artists on the AirStage.  Bring a picnic blanket, grab dinner to go and let the kids play on the lawn while you catch up with friends and family. Well-behaved pups on leashes are welcome!   
[BIFA] is the ultimate something-for-everyone festival blending monumental art, performance, film, jazz and circus arts with chance musical concerts on a trail in the woods or a roll-in movie night for the whole family
Westword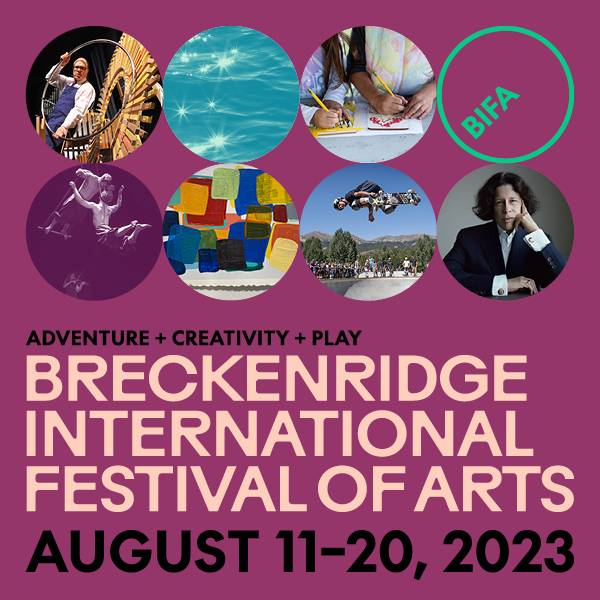 Seek Wonder
BIFA offers something for everyone, from thought-provoking outdoor exhibitions to daring live performances. The 2023 resident artist, Circa Contemporary Circus, performed live on multiple occasions (including free teaser performances) while kids participated in a youth circus workshop. Both Circa and BIFA are renowned for blurring the lines between disciplines; the 2023 BIFA featured a few fun combinations such as skateboarding and jazz along with art and nature.
Thanks to our community's generous support, BIFA has become a premier international festival celebrating culture and environmentalism. Each year, we invite exceptional artists who embrace curiosity, playfulness and collaboration from all corners of the world. Their convergence of talent upon Breckenridge creates a truly unique and unforgettable experience in an equally unique and unforgettable location.
We hope your experience was no less than extraordinary. Click the button below to review all BIFA 2023 had to offer.