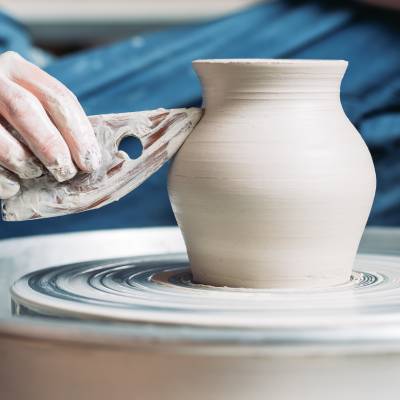 Intermediate Wheel Throwing
This intermediate class is for those who have already taken a beginner wheel series, know how to center, pull and trim their pots, and have practiced a bit on their own. We will work on mastering your skills in addition to progressing onto intermediate skills and shapes such as bottles, collared forms, lids, plates, bigger pieces, decorative techniques, and throwing off the hump.
Pricing
Breck Create Members: $23
Non-Members: $30
The cost of the class includes materials and use of studio equipment and tools.
Age Requirement
Participants must be 17 or older to participate.
Instructor
Kia Neill
Check-in
For classes taking place on the Arts District campus, please check-in with the instructor at the class location.