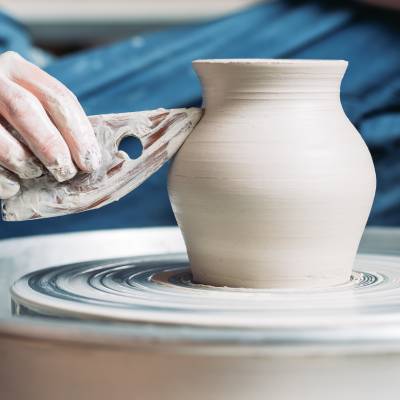 Intermediate Wheel Throwing
This class is designed for the intermediate potter who can center and throw a tall cylinder and is ready to grow and advance to the next level of pottery shape making. Each week this class will explore a different category, mug shapes and handles, vase shapes and bowl shapes as well…
This class is designed for the intermediate potter who can center and throw a tall cylinder and is ready to grow and advance to the next level of pottery shape making. Each week this class will explore a different category, mug shapes and handles, vase shapes and bowl shapes as well as discuss multiple surface decorating ideas for thrown vessels in each class.
Pricing
Breck Create Members: $23
Non-Members: $30
The cost of the class includes clay, use of tools, and other studio equipment.
Age Requirement
Participants must be 17 or older to participate.
Instructor
TBA
Check-in
For classes taking place on the Arts District campus, please check-in with the instructor at the class location.