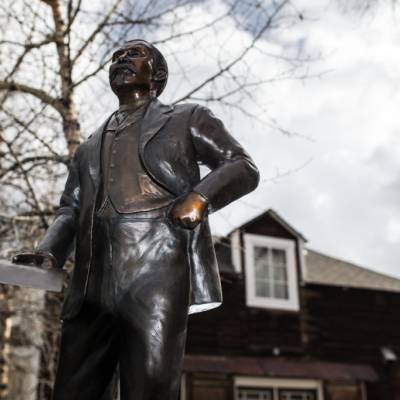 Public Art Mister Barney Ford
This three-tiered bronze sculpture depicts various epochs in the life of Barney L. Ford, an escaped slave who became a wealthy Colorado businessman and leading civil rights activist. Among his businesses, Ford opened a chophouse in Breckenridge before moving on to Denver, where he developed education programs for African-Americans and pushed successfully for African-American suffrage at the national level. The piece is by Emanuel Martinez, an artist who fought alongside Cesar Chavez and other leaders of the Civil Rights Movement in the 20th century.
Commissioned by the Town of Breckenridge.
Artist
Emanuel Martinez
From
Morrison, Colorado
Medium
Bronze
Installation Date
2007