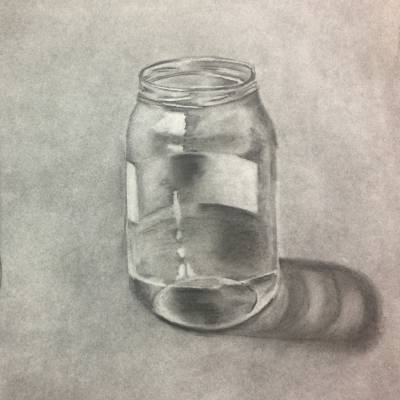 Each series will focus on building different aspects of well rounded fundamental drawing skills. Some weeks may be focused on meticulous perspective, while other weeks may be all about expressive gestural mark making or how to use color. Each week we will go over tips and tricks in how to draw from life, how to tackle subjects of different complexities, as well as learn different drawing medium and approaches.
**PLEASE NOTE: This is a series of classes. You MUST sign-up before the FIRST CLASS in a series. When you sign-up, you commit to 3 weeks of classes that repeat every Thursday.
Interested in our Beginner Drawing classes, but want to try it out first? Join us for our Beginner Drawing: Drop-In classes here.
Pricing
Breck Create Members: $51
Non-Members: $68
The cost of the class includes materials and tools.
Age Requirement
Participants must be 17 or older to participate.
Instructor
Kia Neill
Check-in
For classes taking place on the Arts District campus, please check-in with the instructor at the class location.