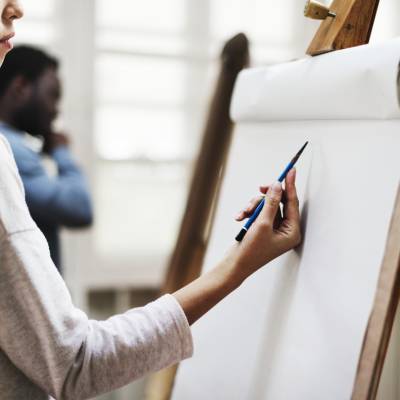 Beginner Drawing: Drop-In
Interested in learning to draw, but want to try it out first? Join us for our Beginner Drawing Drop-In class!
In each Drop-In class, we will go over tips and tricks to learn how to draw from life. Learning to draw from life is actually about learning to really see. Students will learn a variety of techniques used to really see what's in front of you and how to translate that onto your drawing paper. We'll go over how to start and complete a drawing as well as explore different drawing medium.
If you want to dive in and build drawing skills beyond the basics taught in this Drop-In class, then consider also registering for our Beginner Drawing Series here.
Pricing
Breck Create Members: $23
Non-Members: $30
The cost of the class includes materials and use of studio equipment and tools.
Age Requirement
Participants must be 17 or older to participate. 
Instructor
Kia Neill
Check-in
For classes taking place on the Arts District campus, please check-in with the instructor at the class location.