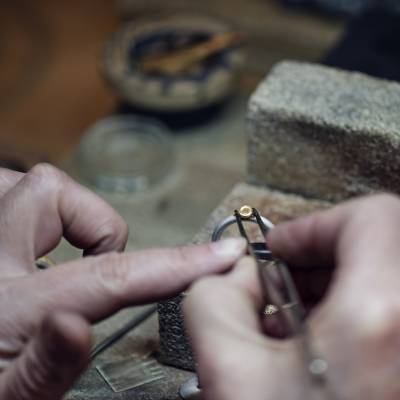 In this class, students will be exposed to a new technique every week. Students will be able to take home a finished project each week and will develop skills to explore their practice independently. For projects labeled advanced, previous metalsmithing experience is required.
Pricing
Breck Create Members: $42
Non-members: $55
The cost of the class includes materials and tools.
Age Requirements
Participants must be 17 or older to participate.
Instructor
Kerri Anne Stassen and Sharon Speedy
Check-in
For classes taking place on the Arts District campus, please check-in with the instructor at the class location.
Project Calendar: 
Jan 10: The Basics with Color or "Fused Silver"
Jan 17: Enameling
Jan 24: Silver Pendant
Feb 7: Sterling Silver Textured Stacking Rings
Feb 14: Tube Setting
Feb 21: Stacking Rings
Mar 6: The Basics with Color or "Fused Silver"
Mar 13: Enameling
Mar 20: ADVANCED Filigree Pendants
Apr 3: Sterling Silver Textured Stacking Rings
Apr 10: Tube Setting