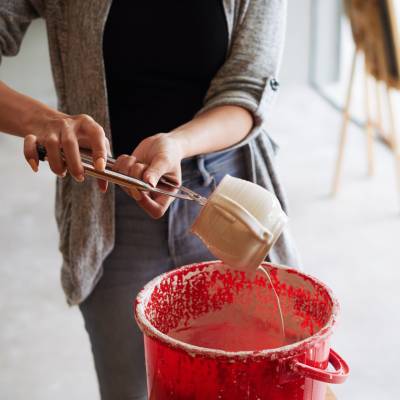 Ceramic Glazing Techniques
This class will discuss and demonstrate proper ceramic glazing techniques for mid-range firing. It is perfect for the student who has made ceramic pieces and needs glaze instruction or for experienced students that would like to learn new glazing techniques.
** PLEASE NOTE: This class is designed for past Ceramic Studio class participants or Breck Create ceramics open-studio patrons that need glazing instructions for their bisque ware. Please make sure your pieces are bisque fired and ready to be glazed before class. No outside studio bisque ware allowed, only bisque ware made in the Breck Create ceramics studio.
Pricing
Breck Create Members: $30
Non-Members: $40
The cost of the class includes materials and use of studio equipment and tools.
Age Requirement
Participants must be 17 or older to participate.
Instructor
Kia Neill
Check-in
For classes taking place on the Arts District campus, please check-in with the instructor at the class location.