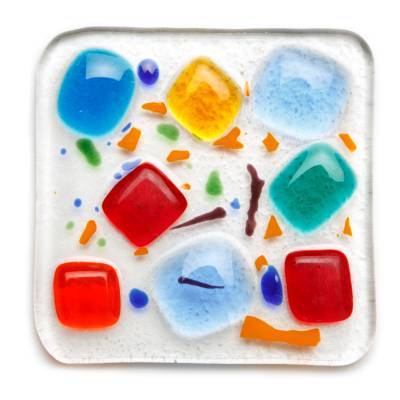 Learn how to create a fused glass necklace or set of earrings in a microwave fusing kiln. Participants will layer sections of fusible glass with assorted glass components like millefiori, streamers, and frit to create a finished piece by the end of class.
Pricing
Breck Create Members: $38
Non-Members: $50
The cost of the class includes materials and use of studio equipment and tools.
Age Requirement
Participants must be 17 or older to participate.
Instructor
Jordan Thomas
Check-in
For classes taking place on the Arts District campus, please check-in with the instructor at the class location.