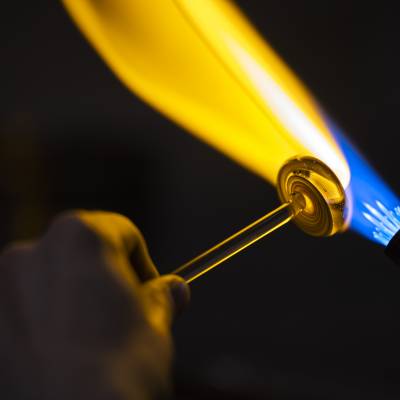 Open Studios are an opportunity to explore a medium independently. Studio technicians will be present to orient participants, but these sessions are not led by an instructor. Prior to attending a Glassblowing Open Studio session, participants must take two Glassblowing Class in our facilities.
Clear borosilicate glass (COE 33) will be available to purchase at $1 per ~14" rod. Additional materials will need to be provided by the participant. Participants must pick up items from the kiln within 48 hours of open studio. There is no storage in the Hot Shop for personal materials or projects.
Pricing
Breck Create Members: $23
Non-Members: $30
Age Requirement
Participants must be 17 or older to participate.
Check-in
Open Studio participants, even pre-registered, are required to check-in at Old Masonic Hall, 136 S. Main St., prior to using the studio.