Exhibitions Jovan C. Speller: We Are Seers
January 21 – April 9, 2023
Opening Reception + Artist Talk
Saturday, Jan 21, 6pm | Old Masonic Hall | FREE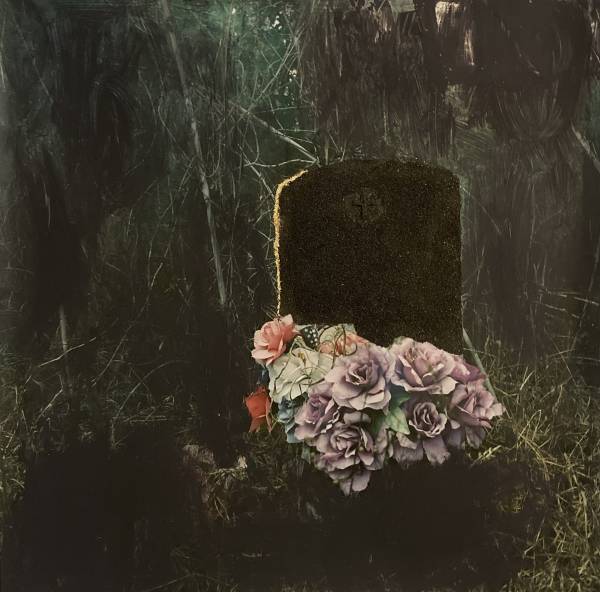 We Are Seers is a solo exhibition featuring work by Jovan C. Speller. It includes "Sounds for Survival," an immersive installation that interprets the unmarked burial site of Speller's enslaved ancestors in rural North Carolina, and "Conduction," a portrait series that weaves together past and potential narratives by layering different media and images. The title of the exhibition refers to Black histories of land use and extensive connections to land. Speller's work draws power from this connection, not only making it visible but also positioning Black subjects as healers equipped to repair and prevent harm by remembering the past and revisioning the future.
In "Sounds for Survival," Speller constructs a headstone out of river rocks and surrounds it with sheets of black plexiglass and photographs she took of the burial site. In doing so, Speller marks and creates a record of the ancestral, historically unmarked grave, thereby asserting the site's significance and resisting its oblivion. The smooth texture of the materials and their quiet placement form a space of respite and remembrance. At the same time, the reflectiveness of the plexiglass panels spurs viewers to contemplate their positionality to the stories represented in the installation.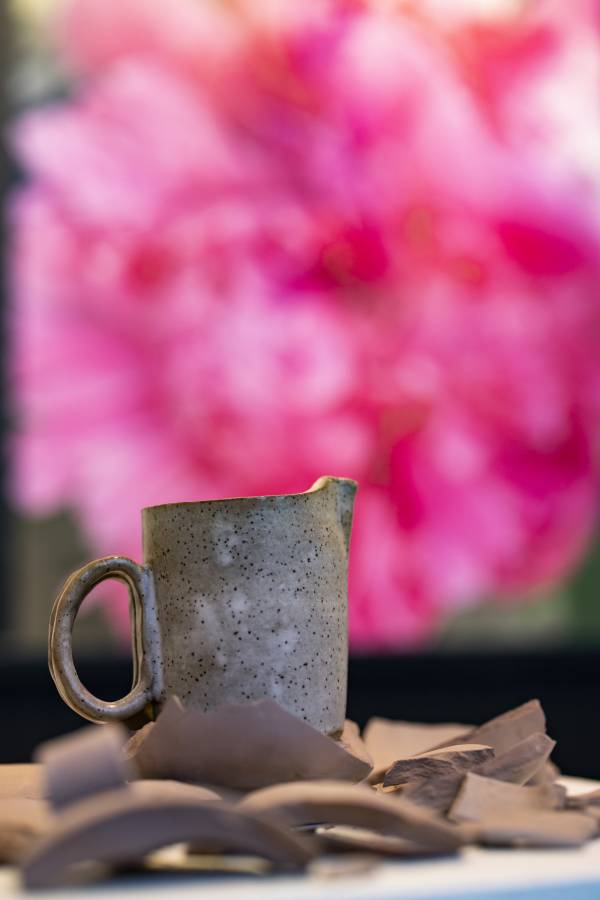 "Conduction" began as Speller's recollection of a past life as a humpback whale. She then expanded the series to include other people's personal narratives or origin stories. Speller uses photography and painting to layer multiple images (sometimes as many as six) in a single lenticular print. Each work shifts constantly as the viewer moves, offering glimmers of the layered images while simultaneously precluding the viewer from seeing all layers at once. Much like the subjects of each portrait, whose identities are not fixed but rather continually shift, it is only by changing one's stance that the entire artwork becomes visible. Defying a voyeuristic gaze, the prints in "Conduction" remind viewers of the impossibility of knowing or understanding all facets of an individual at the same time. 
We are Seers affirms the value of attentive listening and looking, and conveys the ways Black people and communities have had to see far beyond themselves in order to survive. The works in the exhibition examine the differences between memory and myth, and how both can be necessary to heal from fractured pasts and uncertain futures.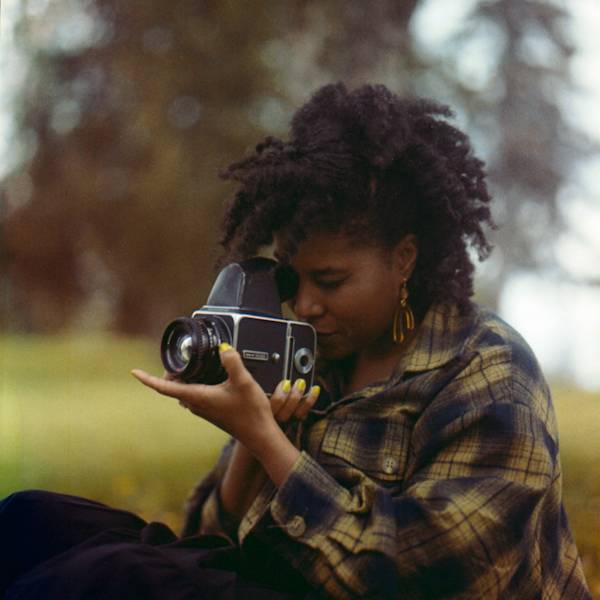 Jovan C. Speller is a Minnesota-based artist originally from Los Angeles, CA. Her work interprets historic narratives through contemporary discourse. Her research based practice is centered around elevating, complicating and inventing stories that explore ancestry, identity, and spatial memory. Speller is a recipient of a 2018 McKnight Visual Artist Fellowship, and a 2016 Jerome Emerging Artist Fellowship. She completed a residency at Second Shift Studio Space in St. Paul and was awarded the Carolyn Glasoe Bailey Foundation Minnesota Art Prize in 2021. She holds a BFA in photography from Columbia College, Chicago, and studied art at the Maryland Institute College of Art. Her work has been acquired by national and international private collections, and the Minneapolis Institute of Art.